Life Cycle's vision is to take indoor cycling to the next level, and ryding with a purpose. After two decades of stationary cycling, it's time to get "unstationary" with RealRyder® Indoor Cycling. Finally you can train in a way that's both functional and fun, while working your entire body as a cohesive unit on an indoor bike. This the way your bodies are designed to move… and ryde!
 

The RealRyder® indoor cycle turns, tilts and leans as you ryde, providing the fluid sensation of an outdoor road bike. As you move through an expanded range of dynamic , functional movement, you get a more comprehensive, functional body workout—with special emphasis on activating essential core muscles. 

Spark change in your body to lose those last few pounds and gain your competitive edge to achieve an athletic goal with a joint- friendly workout that delivers results quickly and efficiently. 

Propel your body to the next level with RealRyder® Indoor Cycling Class at LifeCycle;
Increase endurance and stamina with a cardio workout that's fun
Activate core muscles the entire time you ryde
Build upper and lower body strength
Burn 20% more calories per hour compared to traditional stationary bikes
Improve speed and power with a variety of dynamic, functional movements
What Are Classes Like?

Fusion Cycle/Yoga - 30 minute Freestyle Ryde + 45 min Yoga to wind you up and relax you way down! – Meet with Brent and Golnar on Monday nights at 6:30 pm and Aimee and Golnar on Friday's at 10:30 am.

Road Ryde – Join our "Drill Instructor" Maria for an all-out, no frills ryde; this former USA Cycling coach doesn't need a microphone or screen to hold your attention! This class focuses on the fundamentals of road riding and is great riders of all levels who want to learn proper technique.

Real Ryde - Ride with us as we traverse different routes all over the world! From the mountain to the desert to the sea, these classes use our big screen and fun, energetic music. This class is great for all fitness levels and focuses on developing and maintaining good form.

Freestyle Ryde – Turn, climb and run along to upbeat music and awesome routes on our big screen. These non-technical rydes are a great way to see what RealRyder bikes can really do!



Who Teaches Class?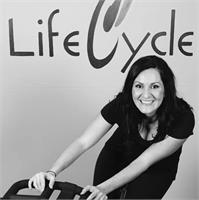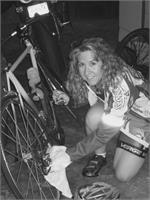 To ensure proper usage, please review these bike safety tips before you ryde.