Virginia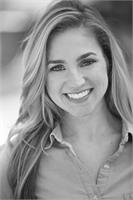 A spinning addict turned instructor, Virginia has always loved the intensity of indoor cycling. She values that no matter your athletic ability, experience on the bike, or overall fitness level, anyone and everyone can come together to benefit from this high-energy workout. Having taught in New York City, Virginia only discovered the Real Ryder bikes upon moving to Connecticut, and she immediately fell in love. Now, as an instructor at Life Cycle, she's using her same dynamic, music-driven style of coaching to provide her classes with massive amounts of fun and sweat! When Virginia isn't wandering the fitness rooms of Life Cycle, she's a freelance writer/producer for television networks and branding agencies. And before you ask… no, Virginia is not from Virginia, but she is probably the proudest Southern girl you'll ever meet. Hailing from Kentucky, she loves bourbon, horses, and Kentucky basketball. So don't be shy, y'all! Make sure to come out for a class with Virginia!
Virginia instructs the following:
Ideal for all fitness levels. Full-body exercises can be modified to suit your needs and class will focus more on working at your own pace as you concentrate on perfecting your form.




It's a Life Cycle mash up! Thirty minutes on the bike, 30 minutes of strength training. It's the perfect combination of cardio and functional training. Get ready to crank it into high gear! All levels are welcome to enjoy the challenge.