Select the class and reserve your spot today! Check schedule frequently for class updates. LifeCycle reserves the right to cancel a class at any time.
Please contact our studio if you experience any issues during your registration process.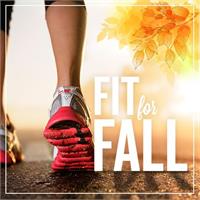 Fit For Fall 30 Day Challenge

with

Jacque

Sanchez
Next held on Sat, Oct 28, 2017 at 10:15 am - 11:30 am
This
enrollment
runs from Sun Oct 22, 2017 - Tue Nov 21, 2017
Join us for 30 days of clean-eating & exercise launching Monday October 23rd. Reserve your spot for $15.
Additional Cost:
$160/ 30 day Shakeology kit for new subscribers
$50/ Current Shakeology subscribers
Weigh in: Saturday 10/21/17 @ 12:30pm.
Kick off meeting: Sunday 10/22/17 @ 10:15 am
For additional questions or detail contact Jacque - jacsanchez715@gmail.com
Once you reserve your spot, you will receive email with link to finalize your registration.
Challenge Includes:
All Participants will receive:
• Prep Class with comprehensive weigh-in & measurements by our nutritionist Kristina Hess.
• One week prep course/meal planning support via a private Facebook Group
• Individualized Meal Plan
• One-on-One Coaching
• Access to private online Accountability Group with motivation, recipe sharing, support
• Final Weigh-in/Measurements
• 30 Day Supply of Vegan Superfood Shake, Shakeology
• Prizes & Fun
<<

Schedule for Sun Oct 22, 2017 - Sat Oct 28, 2017

>>